record DFA 127
Transom mounted automatic swing door operator with inbuilt safety features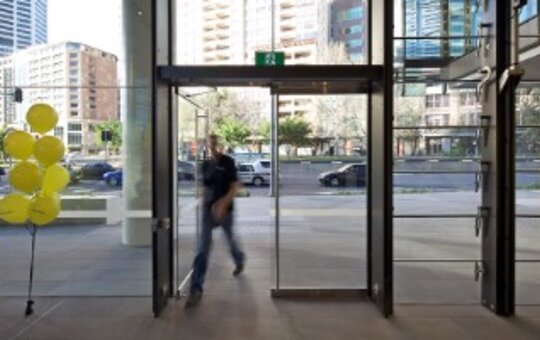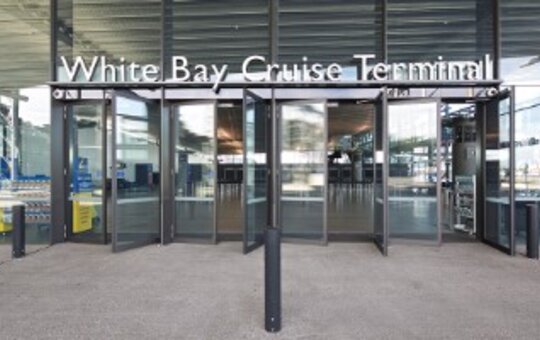 The record DFA 127 is a universal drive system for the automation of swing doors. It is characterised by sophisticated technology, compact design and especially record's legendary smoothness of operation. The focus on a broad range of applications makes it a full-fledged drive, suitable for widely differing requirements.
Its universal qualities are mainly due to its electro-mechanical construction, and partly due to its modular design. When the door drive motor operates, it simultaneously tensions a spring integrated in the drive housing. The shutting movement uses energy stored in the spring, which, depending on requirements, is also motor-assisted. Even without motor assistance, thanks to ingenious mechanics, optimum power deployment is achieved in the entire door swing area.
The FULL POWER and LOW ENERGY versions demonstrate that the DFA 127 is the correct choice despite conflicting requirements. The strength of the FULL POWER version can move doors of several hundred kilos in weight, whereas the LOW ENERGY version, however, is limited to 1.6 joules of kinetic energy to enable it to operate safely without special sensors.

Operating Modes:
Standard:
Automatic, Hold Open, Manual
Optional Modes with Switch Upgrade:
Locked, Exit only, Locked operation
Functions:
Auto reverse
Push and Go
Emergency stop
2 leaf operation
Interlock
Customer specific requirements
Compliance:
record DFA 127 is tested and fully compliant to European Standard DIN EN 16005 (durability and safety). Through ILAC (international laboratory accreditation cooperation) arrangement, this testing meets all NATA guidelines and hence meets the requirements of Australian Standard AS5007-2007.