record Touchless Switch – contactless IR hygienic push-button
The contactless IR hygienic button triggers an opening impulse without having to touch its surface.
Unlike the infrared sensors of the record 290 series, the detection field of this contactless switch is very small, so that it triggers only if a targeted movement occurs in its immediate vicinity. Inadvertent triggering is thus avoided, making the record contactless switch ideal for applications in hospitals, such as when entering the operating theatre after disinfecting the hands to perform surgical operations.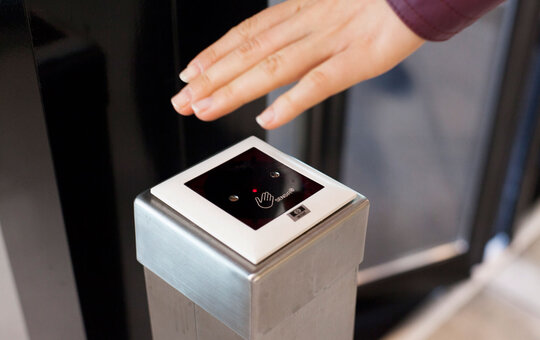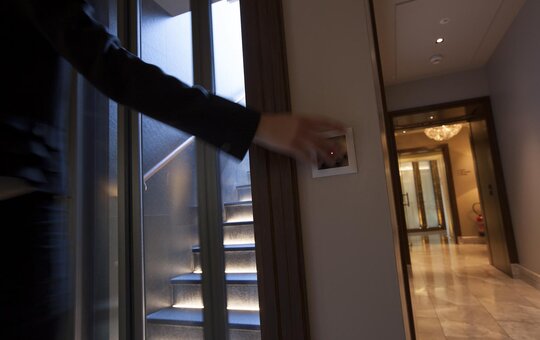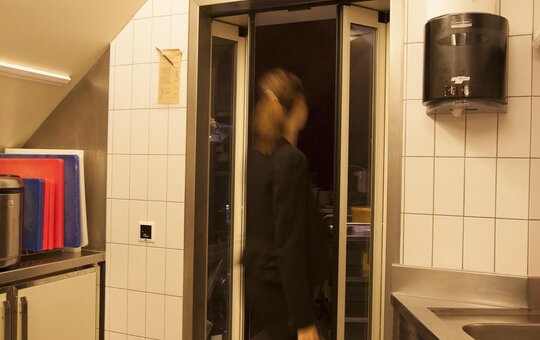 Even in environments with less stringent hygiene requirements, however, the record contactless switch provides a sensible alternative to conventional buttons or sensors. The automatic doors fitted to toilet areas in restaurants can be opened without physical contact, and, at the same time, can eliminate the unintended, sometimes unpleasant need to open doorways located in narrow passageways.